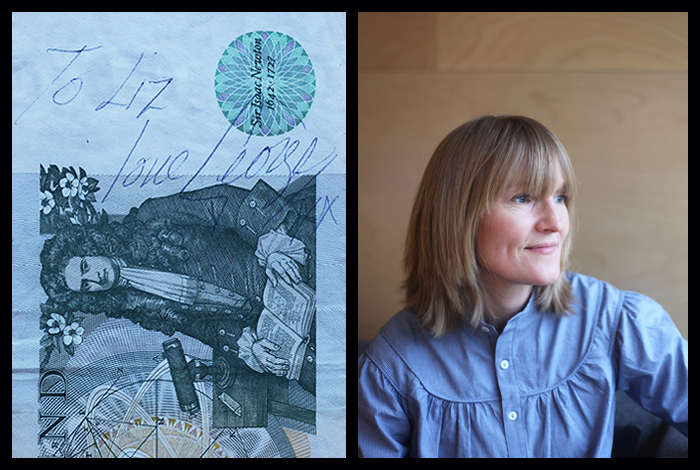 The storm peeled the aluminium strips from the roof as easily as you'd open a tin of sardines. Everything that had been relegated to the attic, essentially lost in the dark, was now really lost – saturated and heaved into neighbours' gardens. It was Christmas Eve 2013.
At 14 Liz still looked 12. Her friends, also 14, could easily pass for 17, maybe 18. In 1983 Camden market was thronging with precocious teens buying knock-off Katharine Hamnett tees, incense sticks and old 501s whose knees had long since died and gone to denim heaven. To get to Camden, Liz and her friends took the bus from Pinner and got off at Edgware, a blur of hair-flicking and giggles. But this stopped abruptly. Stepping off the bus opposite, dressed in a white tee, Ray-Bans, Levi's and a leather jacket, was George Michael. He looked like he'd just come from shooting the video for Wham Rap. He was surprisingly awkward when Sara and Karen asked him for his autograph. Liz's own shyness and her reluctance to have him sign the only piece of paper she had on her, a valuable one pound note, made her hesitate. He graciously signed it and handed it back with a smile.
George died on Christmas Day, 2016, he was 53. The pound note had been lost for years. The storm had scattered the contents of their attic forever. But the wind had failed to lift a particularly heavy box. The following day Liz and Mason went through the detritus that was left, and there, pressed neatly in a plastic sleeve, was George's note.